Halloween Clock
Custom clock can be customized, here we show you how to create your custom clock to display on Halloween night. 🎃🎃🎃👻👻👻
We use an animated color, to play the color changing using a timer that creates the effect, and we add some emojis to make it more special.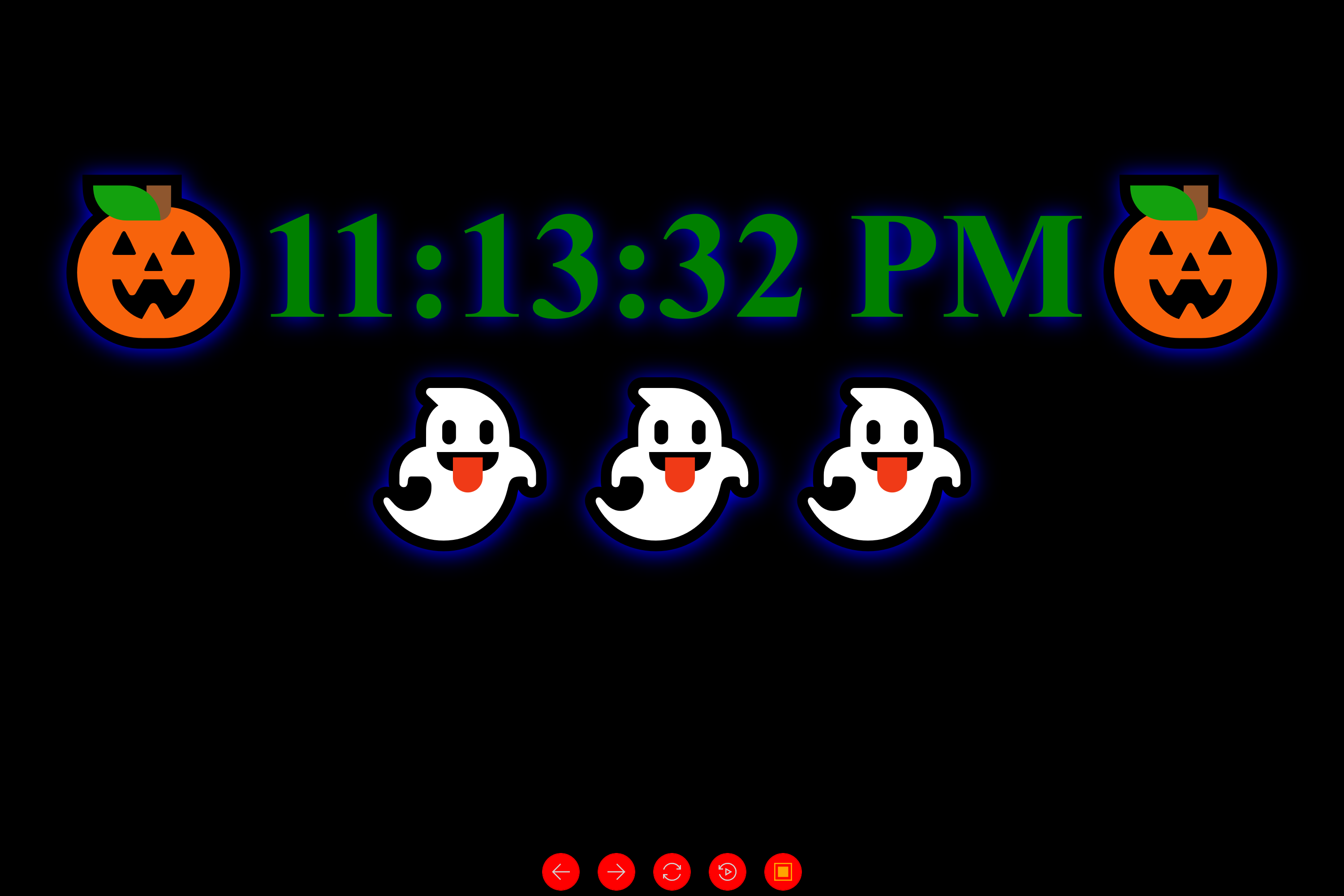 You can use JavaScript Studio to display the clock in full-screen on your computer. We think the clock can be change it style on your home celebration at night, can impress others while displaying it on your screen.
Open JavaScript Studio
From Menu Click New App
Select Blank App
Once you are on the JavaScript Studio editor save the app as "Halloween Clock" and write the following code between
<article></article>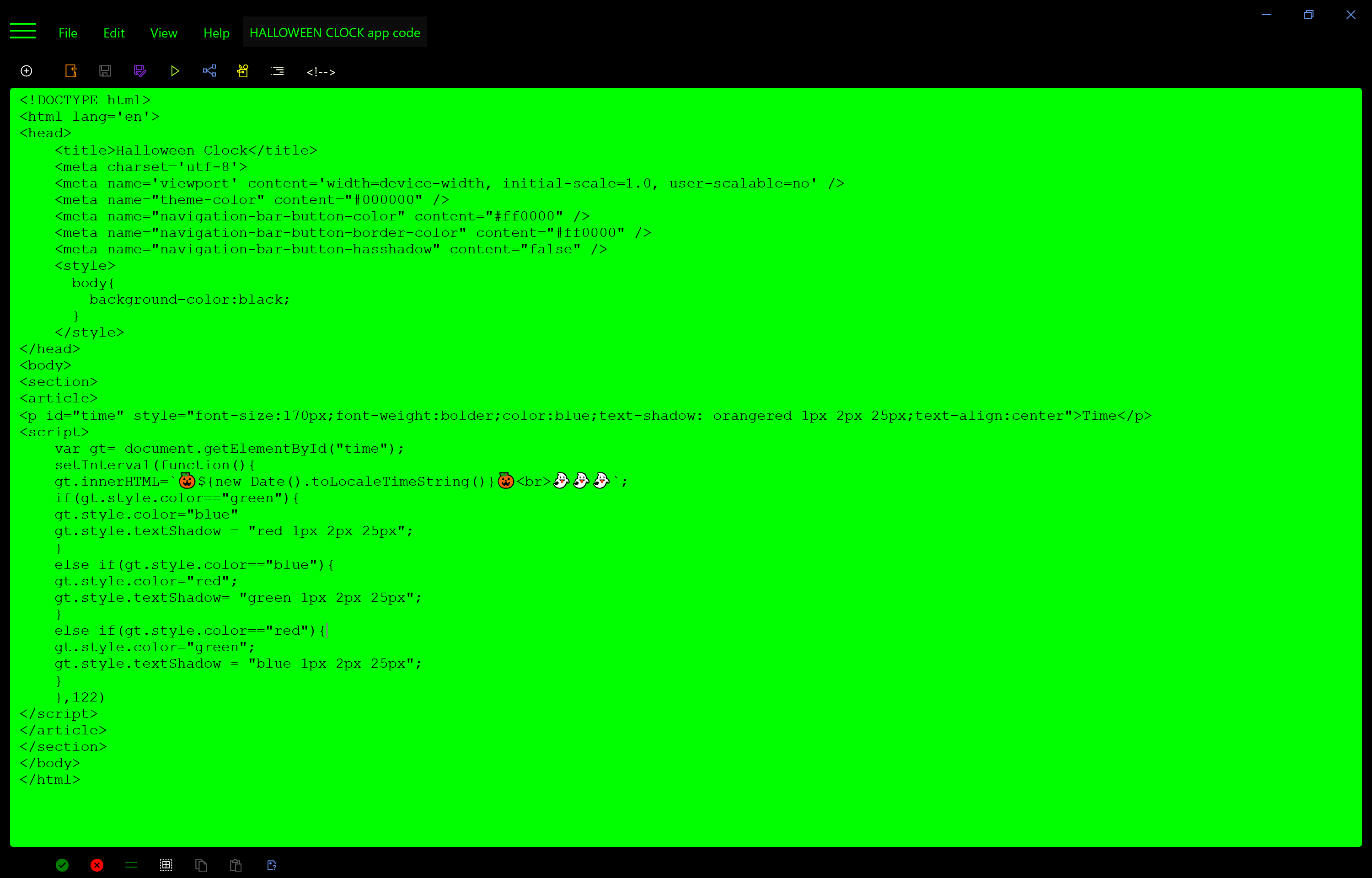 The final result will be as the following clock.
Make sure you are loading JavaScript Studio in fullScreen mode to display it better. you can put JavaScript Studio Pro in fullscreen mode from the app setting on the home screen.
We hope you enjoy this idea 😉😉😉